Gold Medal for Team JA at RHS Hampton Court Garden Festival 2023
RHS Hampton Court Palace Garden Festival, one of the most prestigious horticultural events in the world, today awarded Jacques Amand International a well-deserved gold medal for their breathtaking display of alliums, eremurus, and hippeastrums. This renowned horticultural company captivated visitors with their exquisite arrangements and demonstrated their expertise in cultivating and showcasing these unique and vibrant flowers.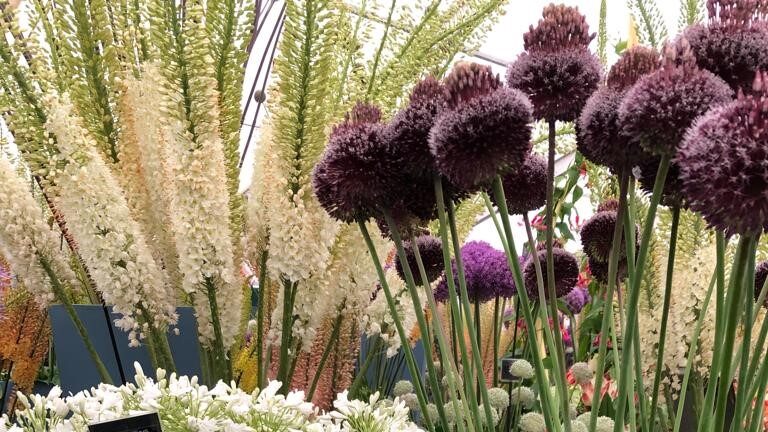 The festival, held annually in the stunning grounds of Hampton Court Palace, attracts horticultural enthusiasts, industry professionals, and admirers of natural beauty from around the globe. It serves as a platform for growers, designers, and nurseries to showcase their talents and share their passion for horticulture. This year, Jacques Amand International stole the show with their awe-inspiring exhibit.
The team at Jacques Amand International skillfully curated an immersive floral experience, utilising a stunning range of flower families to create a display that exemplified their dedication to excellence.
Alliums, with their iconic globe-shaped flower heads and striking colors, added a sense of drama and structure to the exhibit. The vibrant purple, pink, and white blooms stood tall, creating a dynamic visual impact that drew visitors in from afar. Eremurus, often referred to as foxtail lilies or desert candles, added a touch of elegance and height to the exhibit. Their towering spires, adorned with delicate, star-shaped flowers in shades of yellow, orange, and white, provided a stunning contrast against the backdrop of lush greenery.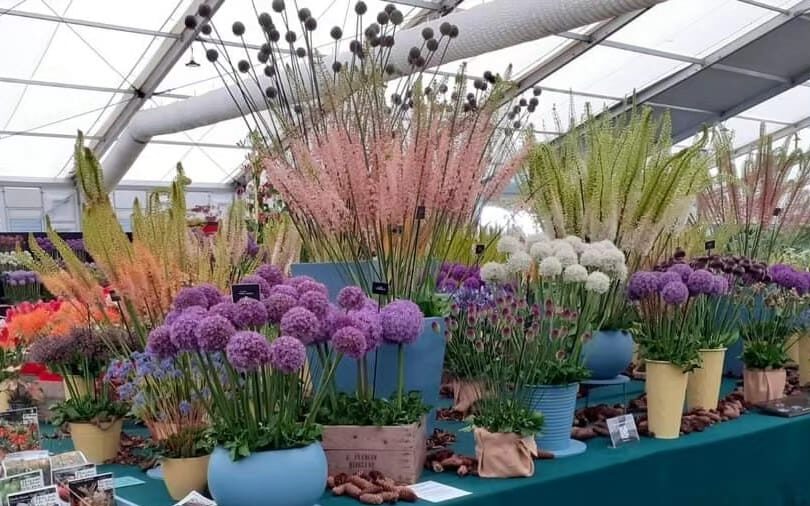 Hippeastrums, commonly known as amaryllis, contributed a burst of color and beauty to the exhibit. With their large, showy flowers and a range of hues encompassing reds, pinks, whites, and more, these majestic blossoms added a sense of grandeur and elegance.
The awarding of the gold medal to Jacques Amand International is a testament to their expertise, creativity, and unwavering commitment to delivering extraordinary floral displays. Their dedication to horticulture resulted in an exhibit that left an indelible mark on the show and its attendees.